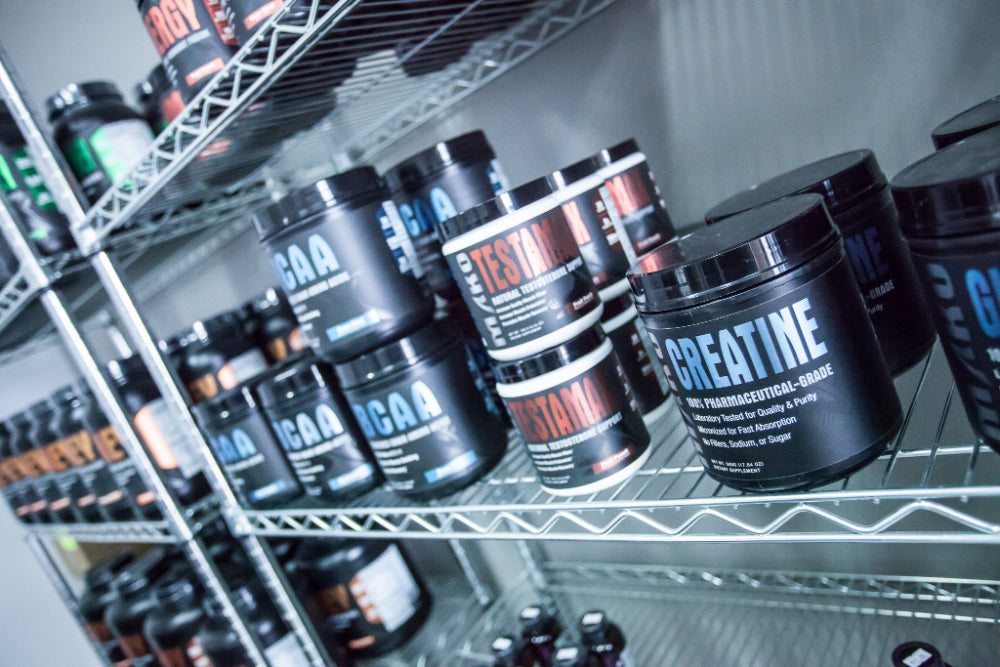 Starting Your Own Supplement Brand
Starting your own business can be a complex journey. About 20% of new businesses fail within the first year, and around half tend to fail within 5 years. To avoid that outcome, you need to create a solid business plan and do some research on the industry you are entering. Below are a few specific tips on how to better prepare to start your own supplement business.
What kind of supplements do you want to sell?
Protein powders, creatine, pre-workouts, collagen, BCAAs, etc.. There are so many different kinds of supplements available. Figure out who your target market is, and choose the supplements that complement their lifestyle. For example, you probably don't want to offer a mass gainer if your target market is women who want to lose weight. Amazon can be used as a marketing research tool to see which supplements are hot sellers, and to keep an eye on industry trends. 
There are typically two options when starting out in the supplement industry, custom formulation or private label. Private label may be the way to go if you are new to the business and have not yet built up a brand following. Private label products are products that the manufacturer regularly produces and stocks, all you need to do is order and slap your label on. Private label products typically have lower MOQs(minimum order quantities) and quicker lead times. Private label supplements also typically come in flavors and products that are already established and well known in the supplement industry. Custom formulation can be used to set your products apart, by coming up with unique flavors and supplement combinations. Custom formulations do require a little more knowledge as far as knowing what ingredients you want in your formulation. Many manufacturers will work with you to get the ingredients in there that you want, and achieve a good taste. Custom formulation does take more time and money to develop and typically has higher MOQs, however the payoff of creating a unique product that catches on could provide you a competitive advantage over your competition.
How will you distribute your product? 
Once you figure out what you are going to sell, the next step is logistics. How will you get the product to your customers? Do you want to package up and ship out every single order that comes to you? If you are just starting out, it may be a good idea to take on those packaging/shipping tasks to keep overhead costs like labor down, but over time you will want to focus your attention on running your business and not working in it. 
Starting out, a lot of new business owners do not have a lot of space to store inventory. Many supplement products such as protein powders can take up a lot of space. Fulfillment and drop shipping are great services for new entrepreneurs who maybe don't have a lot of space to store inventory. With fulfillment services, you purchase your product and the fulfillment service stores your product at their warehouse and ships it for you when your customers purchase the product. Drop shipping is similar to fulfillment, except with drop shipping, you do not purchase inventory prior to making sales. With drop shipping, you can sell off of your website or ecommerce store directly to the customer out of the wholesaler or manufacturers stock. They will then ship directly to your customer. Most fulfillment and drop shipping services are going to have membership fees, storage fees, and packaging fees. However, those fees could be worth it, with the time saved packaging and shipping, as well as not having to worry about storage space for inventory. 
Creating your brand image
After you decide what products you're going to sell and how you will distribute them, you need to decide how you will package your product. Packaging your product is one of the most important choices you can make when creating your brand image. With supplements, your main packaging decisions will be creating your label and what type of bottle to use. The label is obviously the one that will stick out the most to customers. However, the color of the bottle(black, white, clear, etc) can have an impact on how your product is viewed. When choosing your label design, be sure to engage with a professional graphic designer who is familiar with label print design. Utilizing freelance sites such as fiverr can be a great place to start if you do not know any graphic designers.
Choosing the right manufacturer
There are a few things you need to consider when choosing a manufacturer; industry certifications, quality, and GMP compliance. Ensuring that the manufacturer is an FDA registered facility is important to verify, so you can be sure they are compliant with all industry regulations. Quality control can make or break your product, having a manufacturer that prioritizes quality and consistency, will keep your customers satisfied and loyal to you and your products. Ask manufacturers what their quality control processes are, and how they ensure consistency. GMP (Good Manufacturing Practices) certification simply means that your manufacturer is implementing a system for ensuring that products are consistently produced and controlled according to quality standards. It is designed to minimize the risks involved in production that cannot be eliminated through testing the final product. Qualify any potential manufacturers by asking about their certifications and quality control.
Summary
Using these tips, as well as having a solid business plan can prepare you for some of the obstacles that you are bound to face when starting your own supplement brand. Pairing with a reputable and honest manufacturer that will help you to build your brand and offer guidance along the way, is one of the best ways to ensure you achieve success from the start.